Identification and marking services
Electro-5 offers personalized marking services for the industrial and commercial market.
In order to offer perfection to its valuable customers, the enterprise has developed an expertise in offering on-site services to meet specific needs. As a result: your orders will be perfectly completed in a short time!
These are the main reasons why you should mark your parts:
• Identifying different parts and cables ;
• Reinforcing the security at workplace ;
• Reducing in a significant way the length of resolving a breakdown ;
• Personalizing your product with your details.
Électro-5 proposes a personalized and sustainable marking service for all the needs in control panel.
These are the main categories of marking offered:
• Terminal marking
• Cable identification
• Component marking
• Identification on the control panel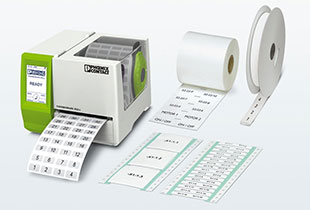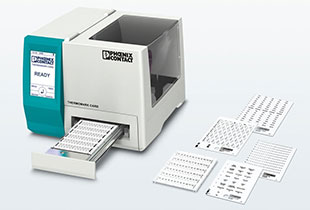 To meet the needs of our customers, several techniques are used. Electro-5 takes into account the conditions of the material (high temperature, outdoor material, etc.) to choose the appropriate type of marking.
Types of marking offered:
- Heat-shrinkable tube
- Terminal markers (many brands available)
- Self-adhesive label
- Fabrication of Lamicoid (engraved plastic)
- Other several products available according to your needs.
Discover our variety of printing products available, made on the same day.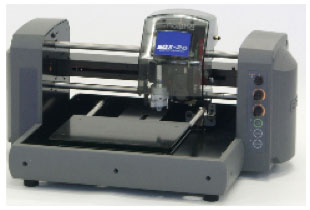 Electro-5 has been a leader for 30 years; we have all the products and expertise to meet your needs efficiently. Quality products as well as proactive and outstanding services, this is our commitment!

Contact us for more information or a submission request.
Looking forward to serving you!